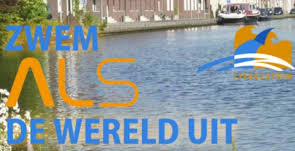 Voor ALS patiënten en hun omgeving komt de diagnose van deze genadeloze ziekte keihard aan. De onwetendheid over het verloop van deze ziekte is even ondraaglijk als de kennisneming daarvan. Vaak willen mensen zelf iets doen. Zij beginnen allerlei acties om aandacht voor ALS te vragen en geld op te halen voor onder andere wetenschappelijk onderzoek.
De meeste acties beginnen klein en zijn inmiddels uitgegroeid tot gigantische en erg gewaardeerde (vaak jaarlijks terugkerende) evenementen die niet meer weg te denken zijn in onze gezamenlijke strijd tegen deze genadeloze ziekte!
FLIGHTCLAIMEU ondersteunt Jordy Zorgdrager die zich inzet voor Sti. ALS. Zwem ALS de wereld uit is de actie die Jordy heeft opgezet. Kijk voor meer informatie op www.ijsselstein.alocalswim.nl.
FLIGHTCLAIMEU biedt alle passagiers juridische ondersteuning bij het claimen van een financiële vergoeding in geval van vertraging, annulering of een gemiste aansluiting van een vlucht en doneert €25,00 per ingediende claim aan het initiatief van Jordy.
Meer info:
www.ijsselsstein.alocalswim.nl
www.als.nl/agenda/evenementen/amsterdam-city-swim/
www.flightclaimeu.com

FlightClaimEU provides a seamless, intuitive experience for submitting a compensation claim online (24/7). Whether it's an EU-wide airplane carrier, a charter flight or a domestic one, you can experience a 'Fast-Easy-Simple' way — all in as little as 5 minutes. And when you have registered once, you can immediately submit your next flight claim and select the appropriate airline carrier. You can add additional information or documents online or over the phone through one of the claims attendants.
For more info visit www.flightclaimeu.com.