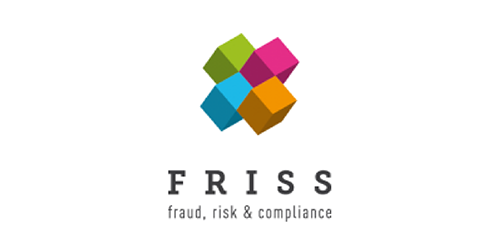 CCN will start cooperating with FRISS, a global provider of fraud, risk & compliance solutions for insurers. The objective of this cooperation is to offer to CCN clients and markets a State-of the-Art IT solution.
Serving customers around the globe. FRISS is the leading expert in the field of fraud, risk & compliance for the insurance industry. FRISS has a unique global footprint with 100+ implementations in over 14countries. Industry analysts have recognized FRISS as the market leader concerning fraud and risk solutions for non-life insurance companies. Their aim is to expand this leadership by sustaining focus and dedication in this field.
CCN was looking for a partnership with an international fraud, risk and compliance solution provider in order to complete its services portfolio to its customers and to find ways to reduce claim costs. CCN was keen to start this partnership to support its customers to detect insurance fraud before claims are paid. Reduce loss ratio by increasing the chances of detecting fraudsters at claims and limit false positives to a minimum. FRISS is a ready to u
se automated fraud detection during the claims process to make an accurate estimation of the risks related to a claim. It improves straight through processing (STP), and claims that need further attention will be recognized directly.
"We are delighted to have been chosen as CCN's partner providing access to new markets and potential clients" commented Jeroen Morrenhof, FRISS' CEO. "We are confident that our fraud claims detection will support CCN' clients in their quest for a trustworthy insurance industry, healthy insurance portfolio's and fair insurance premiums for their clients".
"We believe that providing a state-of-the-art fraud IT solution will add value for our customers in case of a claim. Insurers will benefit from the quality of the FRISS brand and be offered a first-class service, according to Cees Werff, CCN's Chief Executive Officer. More and more trustworthy insurance products will become a driving factor as the alignment between fraud, risk and compliance will be recognized by the insurance industry".
About FRISS | fraud, risk & compliance
FRISS has 100% focus and dedication to fraud, risk and compliance for non-life insurance companies worldwide. FRISS helps insurers to achieve profitable portfolio growth and improve their perception in the market as a trustworthy insurer. FRISS is a ready-to-use business solution and improves the combined ratio of non-life insurers up to 5% (ROI within 12 months) by identifying high risks and fraud at quotation, underwriting and claim handling across all private and commercial lines. For more information, visit www.friss.eu