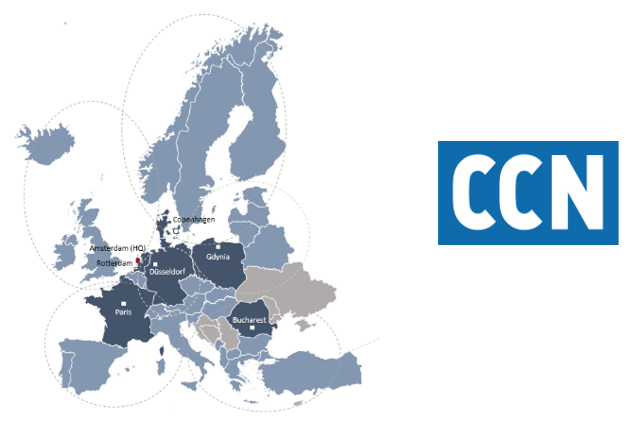 Claims Corporation Network covers 34 countries, managing claims services for local and international corporations including insurers, brokers, fleet owners and even governmental agencies. In the past two years, the Group has established operational business hubs in the Netherlands, Denmark and Romania. The offices in Germany and Poland will be integrated into the pre-existing company infrastructure.
With the freshly established offices in Düsseldorf and Gdynia, CCN is proud to present its locally serviced coverage not only in the Benelux, Scandinavia and Eastern Europe, but also in Central Europe and North Eastern Europe. In the meantime, CCN Group is carefully preparing its expansion to South Western Europe, the last region to cover in order to ensure a complete European coverage.
"The balance between the trusted partners in all territories and a central point of communication in each region, ensures our customers of the most reliable and efficient international services. This is CCN's strength and strategy." – Cees Werff, CEO & founder of CCN group
Claims Corporation Network (CCN) is a European TPA Claims Service Provider. CCN handles cross border claims within and beyond the European Union and holds a strong network of international service supplier partners.
Category: